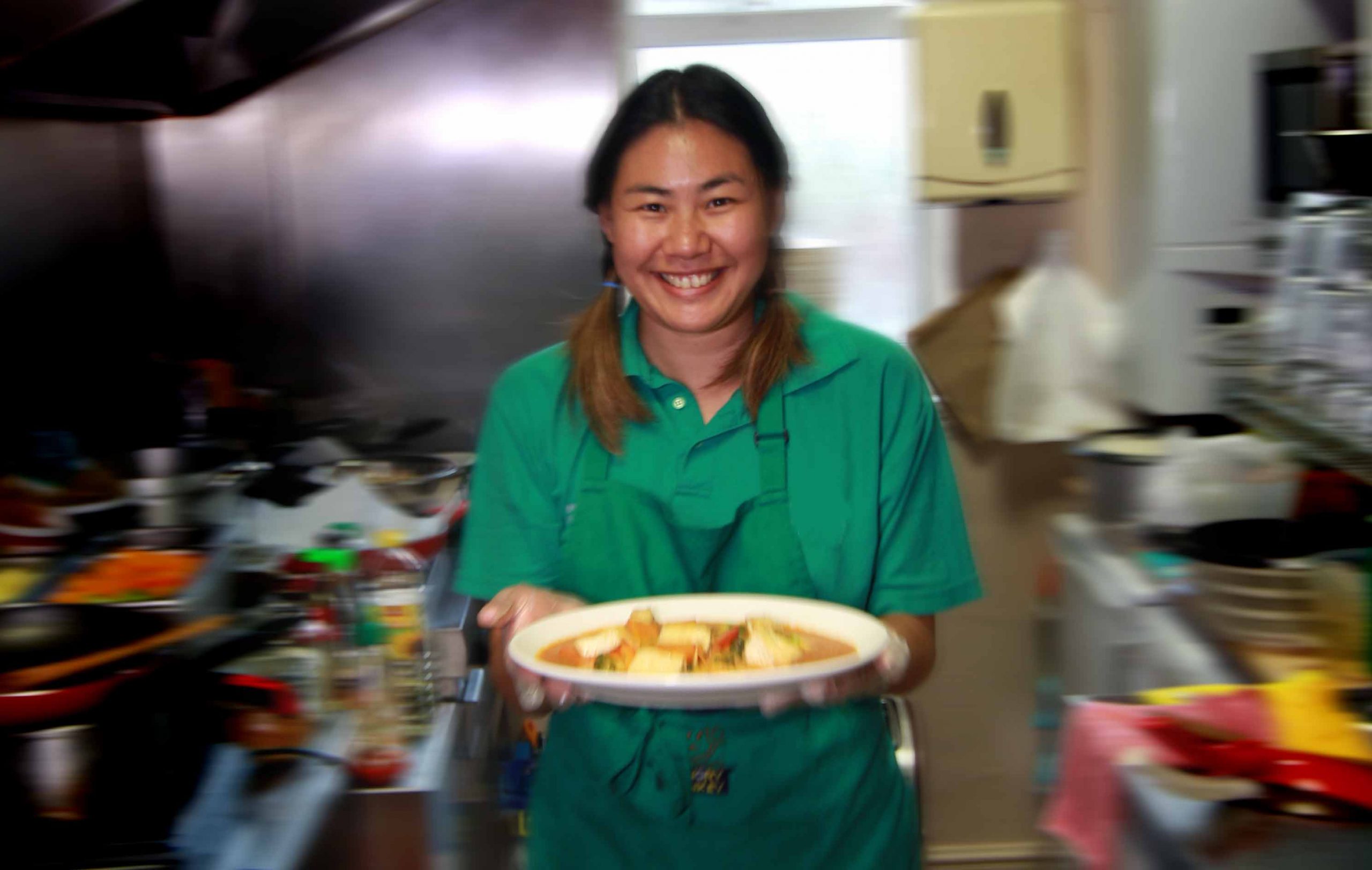 amazing food, fantastic staff Thai green curry delicious, very reasonable prices, lots of options for vegans. Yoong is so welcoming. Would highly recommend

Delicious, fresh, beautifully prepared food by the owner and lovely service a 10/10 experience, reasonably priced too. You can BYO. The owner and her daughter are delightful. Excellent choices for vegans too. I loved the Thai green curry and tried my friend's very tasty cashew stir fry. Can't wait to go back.

Awesome Thai Food Such an awesome little place, both the food and host Yoong are awesome. Such a hard working lady creating delicious fresh Thai food just let her know how you like it 👌 Byo and no corkage!

Owner is amazing and her food. Yoong is a fantastic host and puts all her love into her food. She has become a local celebrity due to her fresh ingredients and the care she places into preparing meals.

Fantastic find Wow was wandering along looking for a bite to eat & came across this pop up Thai restaurant which is a cafe in the day & 3 evenings a week it's a pop up Thai. We had the chicken Penang red curry & stir fried duck with cashew nuts & sticky rice. The flavours were just amazing. Best Thai we have ever eaten. You can take your own drink no corkage fees. You must give this hidden gem a try x

Amazing food and very vegan and vegetarian friendly. Friendly service, spot on Thai food, lovely vibe, no corkage. Can't wait to go visit again. Highly recommend. It was very busy so I would suggest booking if you can. Thanks a million for a perfect evening.

A pop up treat! The main reason I dined at this place was that I walked past as someone walked out and the scent caught me! The ladies that serve and cook could not be happier or chattier. The food was cracking, I can thoroughly recommend the Massaman curry & Pad Thai as they were both SO tasty. It got very busy in the time that we were dining but everything was great and service was always with a smile. I will definitely visit again when I am back in Brighton.

We must have eaten there 20 times now From the very first time I visited Young and Val at Hungry Monkey I felt welcomed and looked after. The food is lovely and the vibe wonderful. We must have eaten there 20 times now, and always leave feeling full and happy! And the price is just right too!

Charming & Authentic! Had the such a great time in here with a large group of friends. It's such a heart felt pop up restaurant that's genuinely authentic & feels as though it's food cooked with soul. Forget fancy surroundings, a good meal is about honest food that is delicious and amazing company. The staff work tirelessly with charm and warmth & the food was absolutely delicious. Bring your own drink, chat, be merry & eat beautiful food. Highly recommended!

Excellent Authentic Thai Great local pop-up restaurant. Authentic food served by lovely people who are genuinely interested in talking to you about their food
Best place for Authentic Thai street food
Hungry Monkey has now opened in Shoreham-by-Sea
Please try to order early – thanks!
14a High Street Shoreham-by-Sea BN43 5DA
Thai take-away run by Thai chef and entrepreneur Yoong.
Authentic Thai cooking from authentic Thai lady!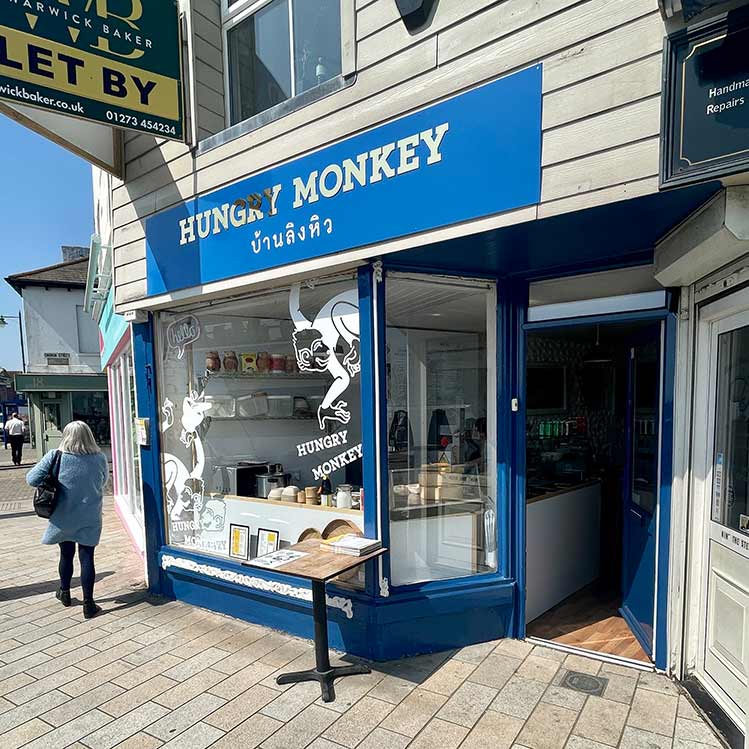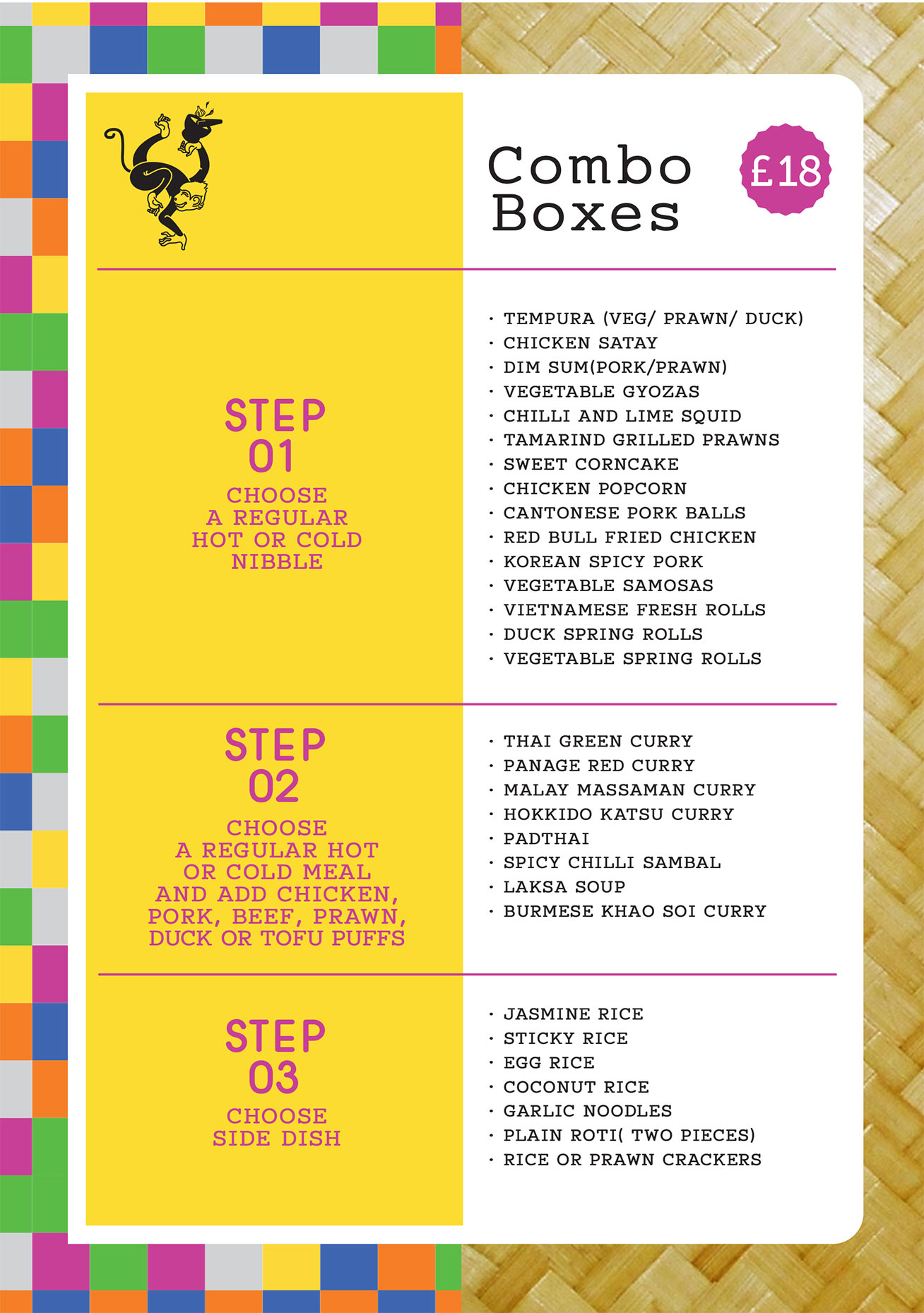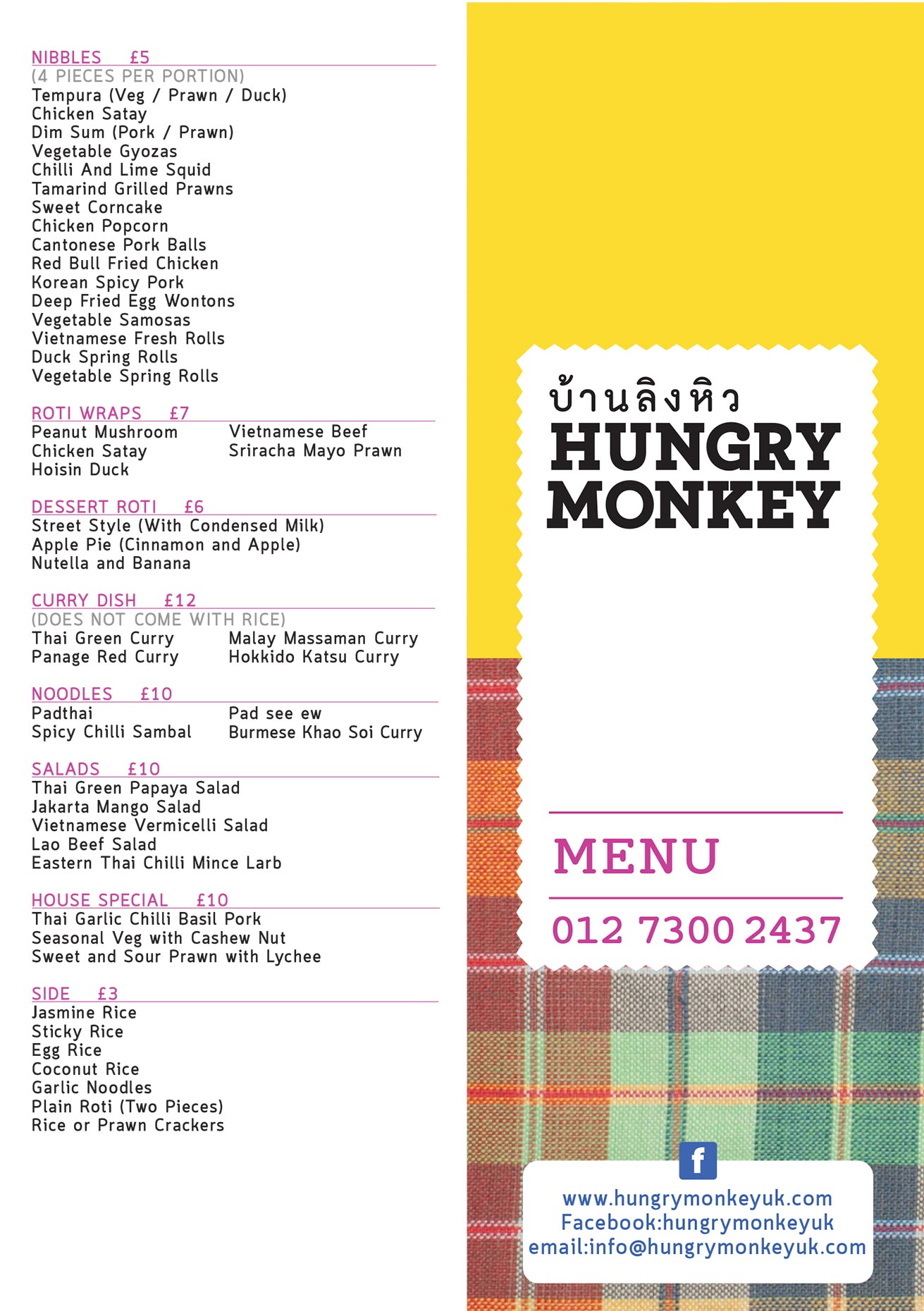 Call me to order: 01273002437